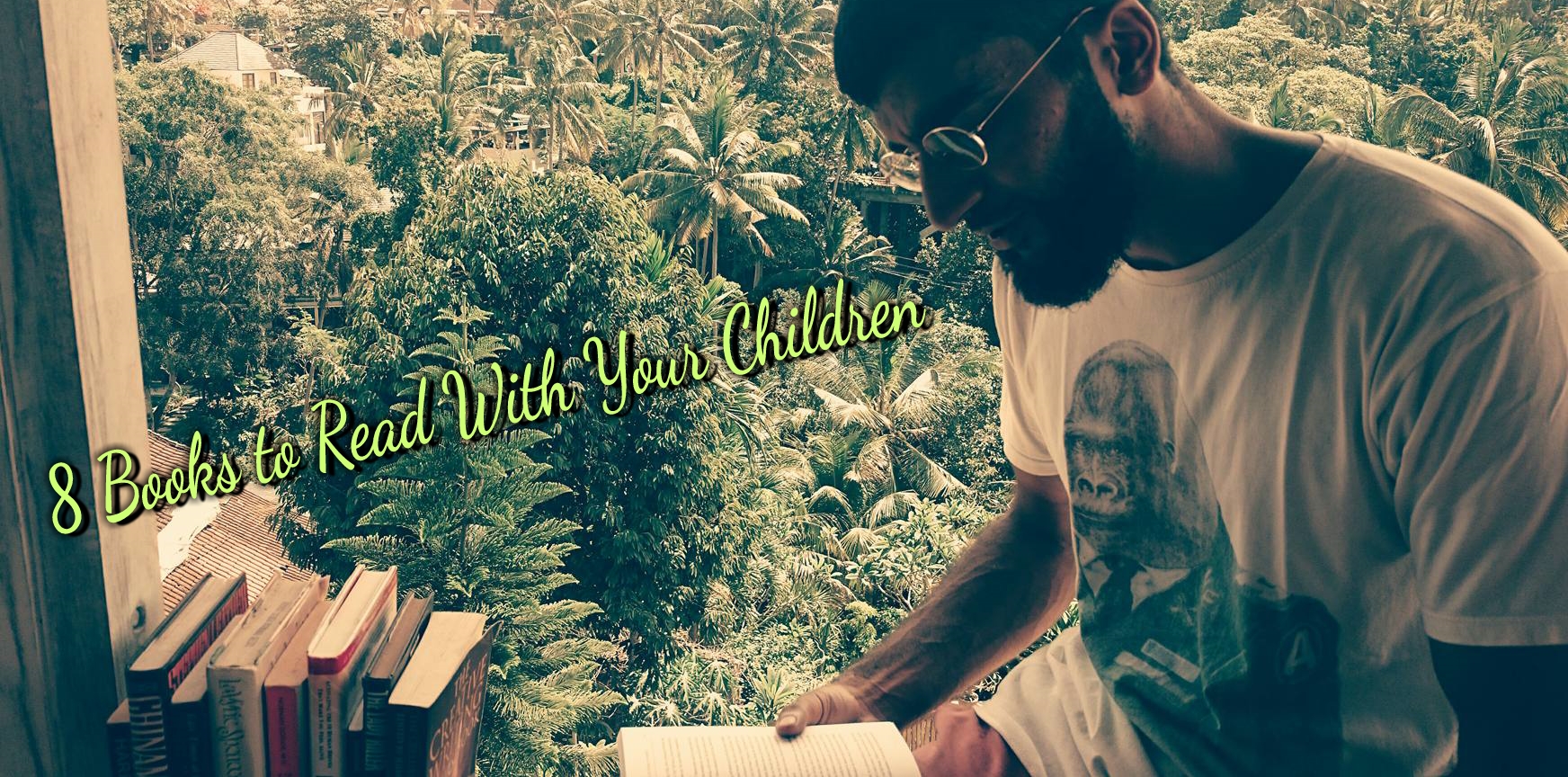 International Literacy Day is marked on September 8, every year. This day was proclaimed by the UNESCO on November 17, 1965, with the main intention being to highlight the significance of literacy. Every year, as a way of honoring International Literacy Day, UNESCO takes the lead in reminding communities and individuals around the world of the importance of literacy and adult learning, across the globe.
As it stands, there are 775 million adults worldwide that are considered to be illiterate. This means that in every five adults, one of them lacks literacy skills. Out of this number, over 65% are women who have not attained the minimum literacy skills. In addition, studies indicate that although the amount of children out of school has been on a steady decline since the start of this century, there are still over 60 million children who are unable to attend school yearly and millions of others that aren't able to go on a regular basis.
The theme for International Literacy Day 2016 is, 'The Power of Literacy'. The main focus will be emphasizing the importance of literacy in our everyday lives. Literacy is quite essential and is far more than just a useful instrument for education. Literacy is considered to be a life tool that can be useful in helping to create a means for social development. It is basic education which plays a critical role in achieving gender equality, minimizing child mortality, achieving sustainable development and so much more. Over and above, societies and communities around the world depend on literacy to help them face the challenges that everyday life brings.
Reading and writing are the two main pillars of literacy. If you are lucky enough to have grown up in a society where you were able to go to school everyday and these skill were encouraged, you probably don't even give these abilities a second thought. On this International Literacy Day we are encouraging you to take time out of your day to read with your children. Most kids in North America are reading on a daily basis, but the content may not always be the greatest since they are most likely reading online. Though there is merit to learning with computers and the internet, it's not quite the same as physically holding a book, flipping through pages and letting you imagination run wild. We have made a list of the top 8 books every child should read. They are books that will spark the imagination, encourage creativity and teach life lessons. You may even find yourself benefiting from reading these books.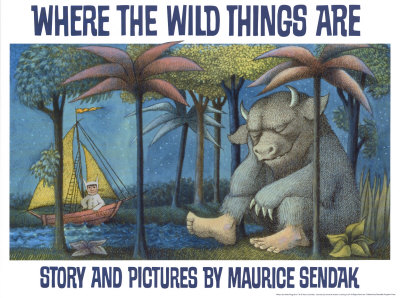 Where the Wild Things Are / By Maurice Sendak
This is a children's picture book written and illustrated by an American Maurice Sendak in 1963. The story is about a boy, named Max, who wears a wolf costume and causes disturbance in his household. He is punished by being sent to bed without dinner. His imagination then takes over as his bedroom is turned into a jungle. Max sail's from the safety of his room to an remote island. This is where he encounters the beasts, better known as "The Wild Things". Eventually Max is able to tame the beast and is crowned as their king. Unfortunately, after playing with his subjects for a while, he feels lonely and returns home where a hot meal waiting for him.
Why We Like It:

It allows the imagination to soar with some of the most incredible illustrations. Still to this day these images are rarely matched by other children's books. The book also teaches us that life isn't perfect. Showing us that we must figure out how to understand and deal with our emotions.

The Lorax / By Dr.Seuss
The Lorax is a children's book, written by Dr.Seuss in 1971. It focuses on the problems that the environment faces. The message of this book is still very relevant today.
The book is about a boy who lives in a town that has been ruined by greed. The boy wants to know the story of the Lorax, so he goes to speak to an elder named the Once-ler. The Once-ler tells the boy of how he came across a valley of Truffula Trees and Brown Bar-ba-loots, and how he started to cut down the trees to make Thneed (That thing that everyone needs). The Lorax warned him not to do this, but the Once-ler didn't listen. His business continued to grow and this is consequently what destroys a once thriving landscape.
Why We Like It: Dr. Seuss doesn't hold back and sugar coat the effects the Once-ler has on the environment. He shows the progression of the deteriorating landscape until there is nothing left, but leaves us with a little hope at the end. Most importantly the book is a simple humorous read that is able to deliver a big message.

Love You Forever / By Robert Munsch
In 1986 Robert Munsch wrote the Canadian picture Book Love You Forever. It is a story about the relationship between a boy and the mother. It was written after Robert and his wife had two stillbirths. Eventually, they opted to become adoptive parents and have three children.
The book chronicles the life cycle of a young boy and his mother as he grows up. We see on occasion that the mother get frustrated with her son's behavior. Even in these moments of aggravation, she always goes to his room at night to cradle him and sing a lullaby promising love forever. When the son becomes an adult, the mother is elderly and becomes sickly. The son visits his mother and sings his own rendition of the lullabies his mother used to sing. The mother dies and when the son gets home he sings to his daughter, which implies that the cycle will continue.
Why We Like It? It tells the story of love and that no matter what our children do, we will always continue to love them forever and this cycle will continue with their children.

Harold and the Purple Crayon / By Crockette Johnson
Harold and the Purple Crayon is Crockett Johnson's most well known children's book. He wrote it in 1955 and since then the book has inspired different adaptations, plus a series of books. Some of the media adaptations include a computer game known as Crayon Physics Deluxe, Chalkzone a kid's TV show and it has also been used to influence a number of lesson plans for children.
Harold is a character played by a 4-year old boy who has a purple crayon, which he uses to create the world he imagines by drawing. One night he decides that he wants to go for a walk in the moonlight and this is where his adventure begins. He allows his imagination to run wild drawing whatever he feels in the moment, but always making sure to have a plan. You see him drawing landmarks so he won't lose his way, designing a boat when needed and even making a purple pie at the first signs of hunger.
Why We Like It: This book has many interesting twist and turns that will leave you feeling happy. It also shows you how far one's imagination can be stretched, while still showing that it is all important to use critical thinking to make smart choices.

The BFG / By Ronald Dahl
The BFG is a short form of the Big Friendly Giant, a children's book written in 1982 by Roald Dahl. The book was illustrated by Quentin Blake and was written in memory of Dahl's daughter, Olivia. She had died at the age of 7 years, of measles encephalitis in 1962. The book is an expansion of Dahl's 1975 book, Danny, the Champion of the World. There is an animated adaptation that was released in 1989 and has been adapted as a theatre performance. Steven Spielberg has also directed a live action theatrical in 2016.
The story revolves around an orphaned girl named Sophie who lives in an abusive orphanage that is run by Mrs. Clonkers. One night, she is captured by a giant. However the BFG isn't like other giants and is considered an outcast amongst the others. He is a non-cannibal and is far too kind to others. Had Sophie been taken by any of the other giants she probably would have been eaten. These giants are far too dangerous, so Sophie and the BFG devise a plan to capture them and put them in jail. Eventually all the giants are captured. Sophie and the BFG become hero's and receive many thanks from all the countries that had been targeted by the giants.
Why We Like It:

Dahl is a fantastic writer he is able to write with such lovely humor and adventure. Yet he still always has a message to his books this one is no different, as he teach us to not judge people on their appearance and judge them on their character.

Pippi Longstocking / By Astrid Lindgren
Pippi Longstocking is a novel for children, which was written by a Swedish writer, Astrid Lindgren. It was published in 1945 by Rabén & Sjögren, with the illustrations being provided by Ingrid Vang Nyman. There have been over 40 translations, which almost always come with new illustrations.
This book is mainly about the experiences of a pigtailed redhead named Pippi, who is an orphaned nine year old. Her mother died when she was a baby and her father vanished into the sea, while working as a sea captain. She does however have a pet monkey named Mr. Nilsson which she acquired while living on the ship with her father. She moves to a big house, Villa Villekulla, which her father had bought with the intentions of living in with Pippi. Pippi believes that her father will return someday to find here there. Throughout the book you will find Pippi taking part in many different outrageous adventures that usually lead to another wild adventure.
Why We Like It: Pippi is a fantastic female lead character and a role model for girls. She shows us how to be strong, brave, rebellious, kind and humorous all at the same time.

Ramona Forever / By Beverly Cleary
Ramona Forever is the 7
th
book in the Ramona Quimby series, written by Beverly Cleary. The book was originally published in 1984, as a continuation of the story of Ramona, Beezus and their entire family.
In this book, Ramona is growing up and is discovering that things aren't always easy. She is put in many different situations in this book and we get to see how she navigates them. Starting with the arrival of her friend's rich Uncle Hobart. She does not like him very much, but learns how to be polite. Change and how Romana deals with it also plays a big role in this book, as we see that her father is out of work and the family is expecting a third baby. She also get's the chance to show her parents that she and her older sister Beezus can stay home alone after school. At first they get into a fight about Beezus' skin problems, but things change when they find their cat Picky Picky dead. They forgive each other and work together to hold a funeral. The story takes another turn when Ramona's Aunt decides to marry Hobart. At first Ramona is upset, but get's to know Hobart a little better and realizes he is a nice man.
Why We Like It:
Throughout the book we see Ramona go through many up's and down's. From each situation she learns something new and realizes that this is just apart of growing up into her wonderful self. A great message for all children as growing up can be quite confusing at times.

Wonder / By R.J Palacia
Wonder is about a ten year old boy named Auggie who was born with a terrible facial defect. Auggie wants to be an ordinary boy. He feels normal and does normal things, but ordinary boys don't make other children runaway screaming. Auggie has always been home schooled, but now he is being sent to a real school. Read along and see if Auggie can stand up for himself and convince his fellow classmates that he is the same as them, even thought he appears to be different.
Why We Like It?

Palacio is able to get across two really important lessons in this book that both children and adults can learn from. The first is to stand up for yourself and don't let others bring you down. The second is to be kind to others and accept people for who they are, not what they look like.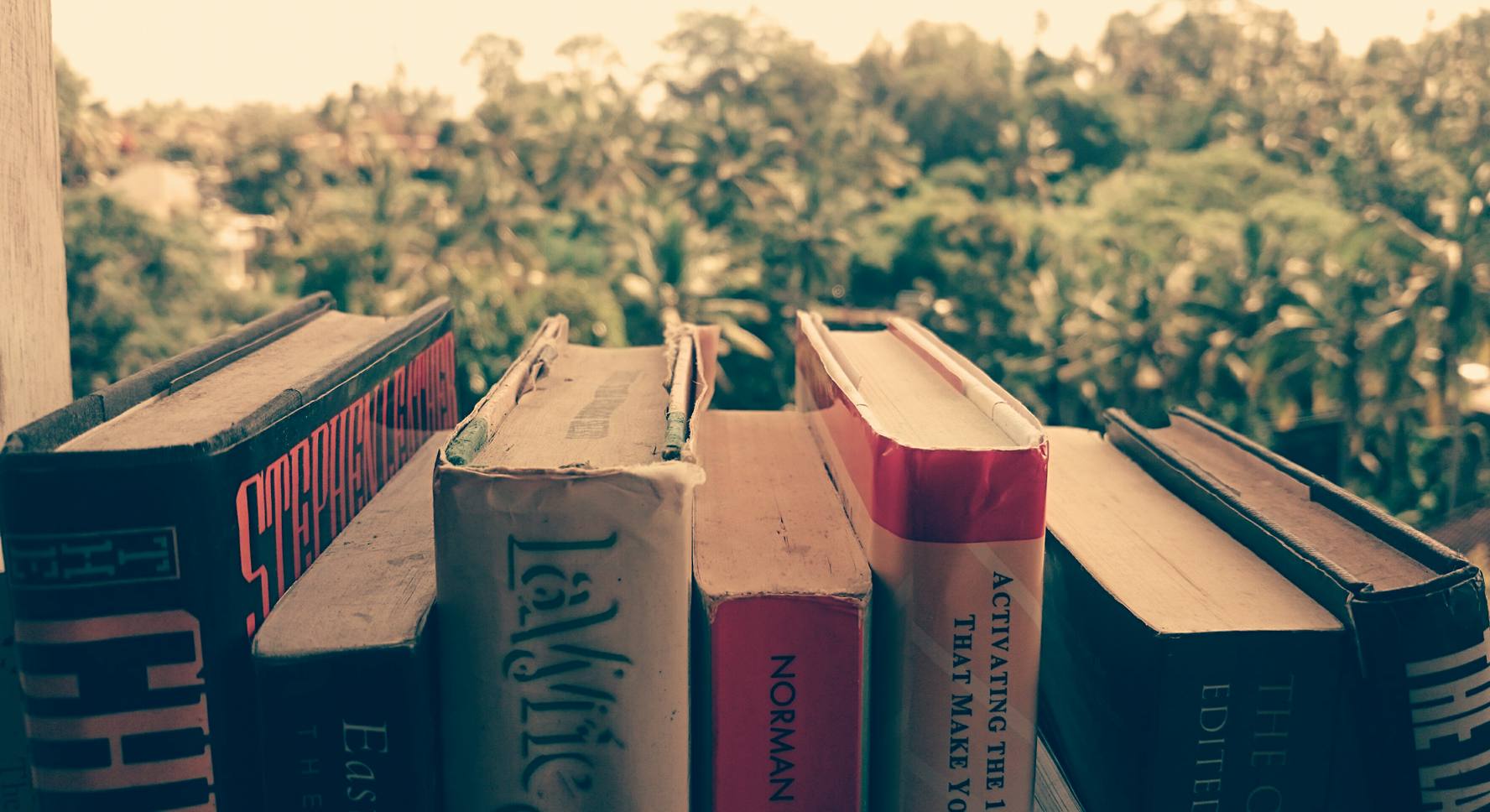 Check out these 3 sites for Deals and Free Shipping on books.
Target : Currently they are offering 15% with promo code and many more deals.
Amazon: Get free two day shipping with Prime and many more deals on their page.
Walmart: Get free shipping on $50+ orders and other deals.