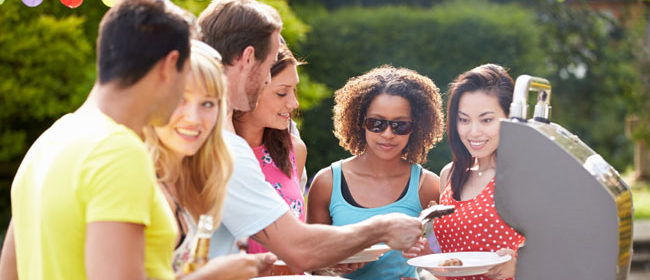 April showers are over and barbecue season is in full bloom. Excellent weather conditions and longer days make the month of May the ideal time to commemorate National Barbecue Month. Whether you imagine barbecuing needs to be charcoal or gas, or that ribs should only be parboiled, or you're adamant about your asparagus being sautéed using olive oil, it is time to fire up the barbecue.
With this month being the National barbecue Month, it is time to drag out that grill, clean the barbecue pit and pick up charcoal from the local hardware store. The smell of aromatic smoke emanating from your neighbor's backyard will be too much to behold and is certainly going to force you to get that exceptional barbecue flavor for yourself.
Barbecue is a name that initially referred to pork that was cooked over a high smoke fuel source like charcoal or wood.This term has now come to comprise other foods or meats, and has evolved to refer more to the cooking technique, rather than any precise dish.
It is also important to note there is also a disparity between grilling and barbecue. Grilling is the act of cooking with a direct heat source, from low smoke producing fuels; sometimes it can have flames of fire licking the meat. Barbecue needs more indirect heat, and higher smoke producing fuels. Most contemporary gas barbecues are better referred to as Grills.
And now that this long awaited month is upon us, we need to share what we will be doing in honor of it. What's better than a picture? Nothing, as they say it's worth a thousand words. Do us a favor and send us your best photo of what you're doing to celebrate. It could be a picture of what you are grilling, a picture of you and your family or friends having a barbecue party. Just send us a picture as long as it is related to this wonderful celebration.
Our team will analyze the pictures and the winner will get $25 to spend on barbecuing, Omaha steaks one of the best stores on our site and would be a great place to spend your cash. This store offers wonderful products that we all would like to grill during this delicious month. The contest rules are that you are only allowed to participate once, so don't send us several photos we only need your best photo. This photo must be BBQ related in one way or another.
The deadline for the submissions is June 5th, so you have ample time to get the best photo. You can enter the competition by clicking here and that will take you to our Facebook page submission form. While you're there feel free to show us some love and like our page!