Although vlogs and podcasts have become even more popular over the past couple of years, blogs are still at the top of the list when it comes to getting our fix on everything from travel, yoga and food to make-up and music. I found myself checking out blogs a lot more since I started travelling. I was never one to want to read someone's "journal" but after meeting quite a few people that are actively keeping a blog I figured I should at least give it a try.
Discovering a new blog is like binge watching your favourite tv show, impatiently waiting for the next episode. So we had a good look around, read some very interesting blogs and picked out 5 that we relate to the most, and these guys definitely do not disappoint.
Erica Perry
Country: Australia
Blog: www.essenceoferica.com
Instagram: erica.perry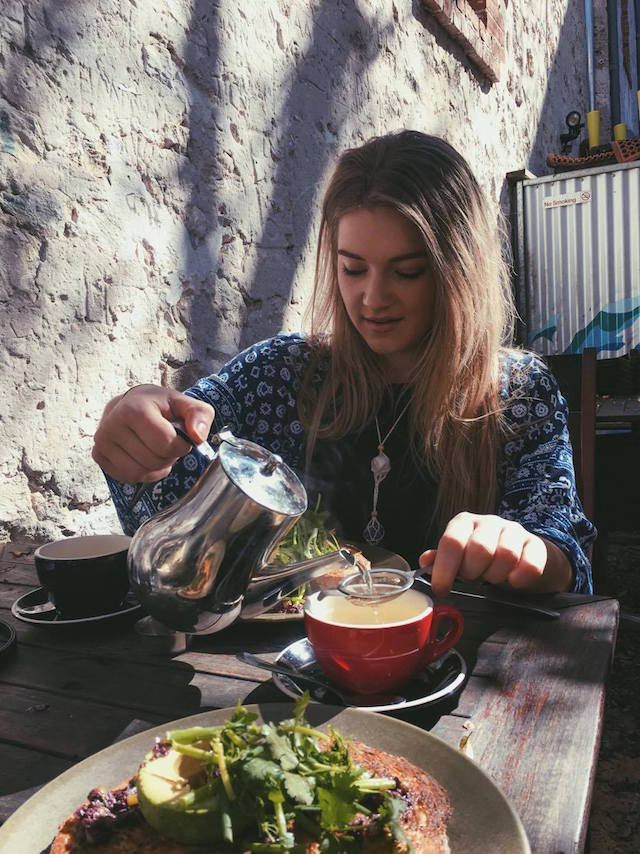 Erica is a breath of fresh air in this day and age. She's young, edgy and puts into writing what most of us are only thinking, and that's exactly why we love her. We asked Erica to give us some insight into what started it all, what made her want to share her thoughts with the world and she was very open about it:
"Essence of Erica was something I fell into. Someone read my writing and resonated so strongly with my ideas that they bought me a website. We had often joked about how good it would be if I could package up my love and way of thinking and sell it to people. A little essence of Erica for all. That's what my blog is. It's not a platform to tell you how to be happy or love yourself, you won't find a step by step guide on there. Instead, the idea is that like perfume, it will be different to everyone. When you wear a fragrance, it mixes with your own scent to make something completely new. That's what I want with my blog, take some of my ideas and make them your own. See what works for you. And when you forget how to love yourself, or what you've learnt from my blog, I want reading it to be like that old hoodie that smells like home. I want my blog to take you back to a place where you remember who you are. Where you remember that the greatest power and beauty already exists within you, life is just about reclaiming it."
Erica is currently in the middle of her Public Relations, Politics and International Studies Degree and she's planning on going backpacking around South East Asia at the end of the year.
Eliska Vydrova
Country: Czech Republic
Blog: www.elimentphoto.com
Instagram: elimentyoga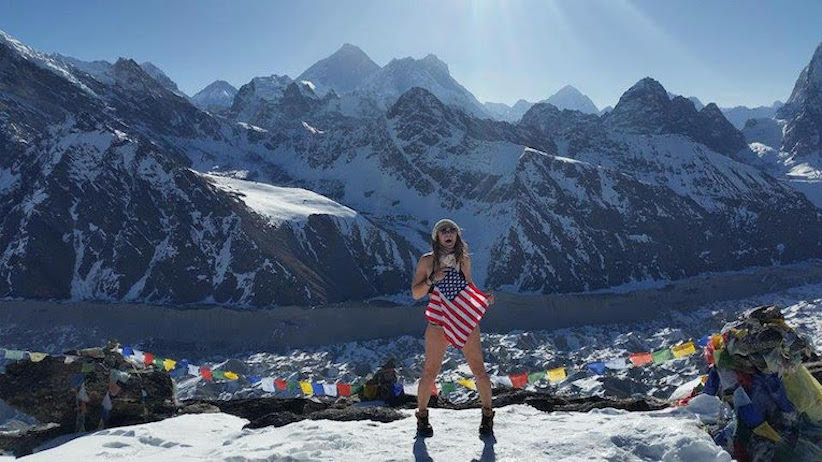 Eli is a spirited yogini who loves to travel. She has visited over 60 countries, making a difference whenever she could by volunteering in the local communities. She is a certified Yoga teacher who believes that food is medicine for the body and yoga/meditation is medicine for the soul. She's adventurous and loves adrenaline. You can find her either surfing, diving, high altitude mountaineering, snowboarding, hiking or getting ready for another amazing road trip. Her love for photography makes her blog even more enjoyable, her pictures varying from objects to lifestyle and the outdoors.
Eli is enjoying her summer living and working on a boat in Zurich. Boatify is a peer to peer boat sharing community that simplifies the way people use boats and allows you to join a boat experience with others or join friends in locations such as Berlin, Zurich, Prague, Abu Dhabi and Dubai. She's involved in management, marketing and most importantly content production. In her free time Eli still finds time to teach yoga and empower women to find their life energy.
Sonia Ciocan / Radu Osaciuc
Country: Romania
Blog: www.empty20.com
Instagram: soniaciocan / osaciuc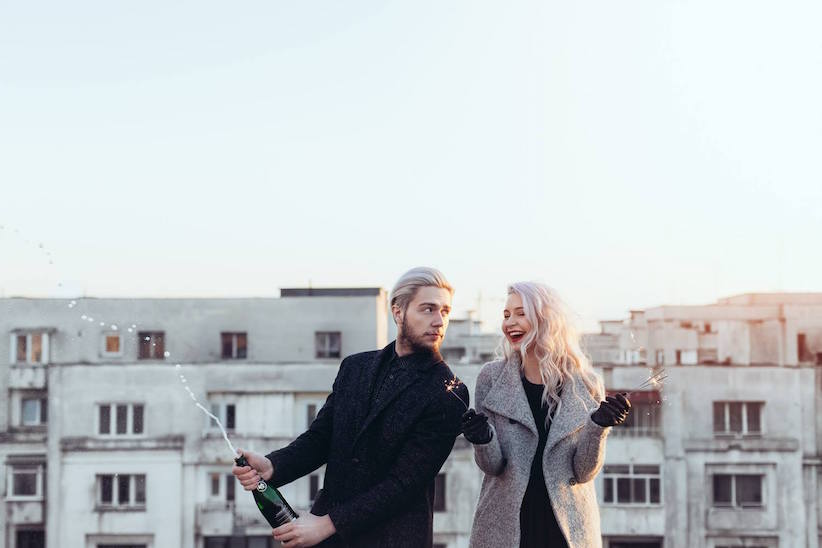 The guys have been passionate about photography from an early age and a few years ago they decided to share their creative skills with the rest of us. They started a blog about fashion, art, beauty, social events and food but for Sonia it's a bit more than just a blog: "I urged for a certain something that would motivate me to be a better version of myself, make visual content with no obligations and to have fun in my free time. Basically it's the place where I can do whatever my mind comes up with. I'm so glad if people enjoy what they see on the blog, but it's something that I do for myself, to keep the creative juices flowing."
We like them because they're quirky, cool, they relate to their generation and let's be honest, they make a great couple. Keep up with them on Instagram too, because when Radu isn't on stage singing in front of hundreds of people or Sonia isn't gaming at home, they still find time to do other awesome activities and they always make sure to document it somehow.
They are also young entrepreneurs who own a photography company called Ciocanul that also branches out to design, branding and social media.
Donald Hill
Country: Australia
Blog: www.lifeisdon.com
Instagram: lifeisdon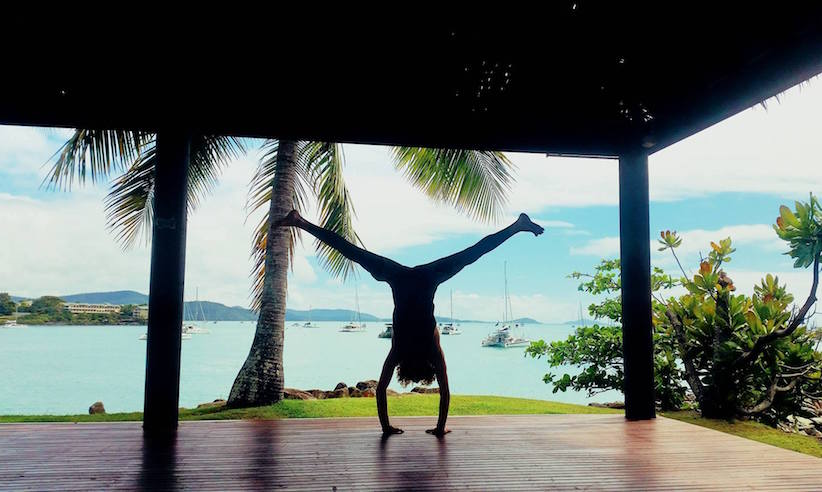 Don is a happy human and a bit of an acrobat, always on the look out for the next adventure. He believes that yoga can change the soul and bring a light into one's life. Don is a Vinyasa, Yin, Acro Yoga and Arm Balance teacher and focuses on alignment for safety and self inquiry for growth. Sharing his knowledge is his passion. His energy is powerful and contagious, gentle and giving. His goal is to inspire others by his journey and turn their life on to the here and now and that's what his blog is all about, not to mention he's got some really cool pictures to go with it.
Don recently moved to Airlie Beach in Whitsundays where he teaches Vinyasa, Yin and Beginner Yoga at Yoga on the Road. His spare time is mostly spent working on his Poi skills and planning his next adventure.
Matilde Fabbri
Country: Italy
Blog: www.matildefabbri.com
Instagram: matildefbr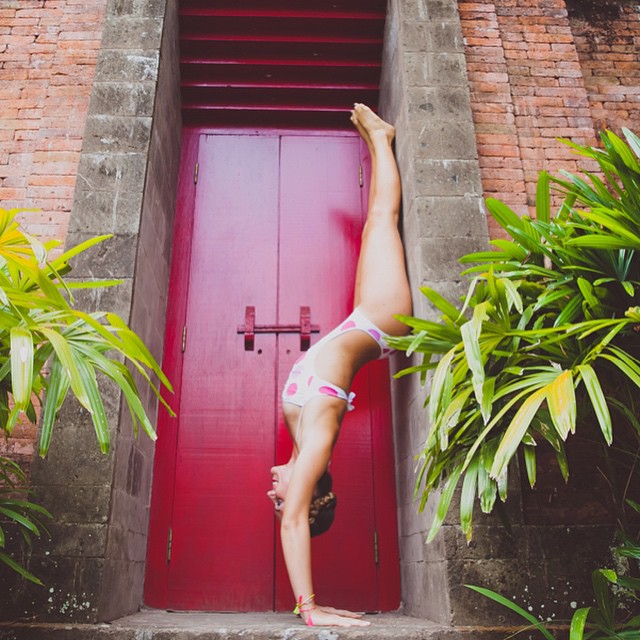 Matilde has lived in the UK, New Zealand and Bali and after 6 years of travelling, corporate working and her biggest passion, yoga teaching, she is now back in Italy, where she aims to create her own yoga network mainly in Tuscany. Her blog is about yoga, wellness, travel and food, learning most of the recipes from her Italian grandmother and mother. She is very passionate about food and she's dedicated to inspire people to live a healthy and balanced life.
Along with her great sense of fashion and design in which field she has studied and worked, she loves holistic therapies and she believes there is no better medicine than what Mother Nature has to offer. As a result she's planning on also getting a degree in Naturopathy.
She's currently teaching yoga in Italy, her classes including Yin, Vinyasa and a class that she has tailored for triathletes called Sport Release. On the side she also does freelance communication jobs and judging by her amazing Instagram posts, vacationing on yachts surrounded by friends.