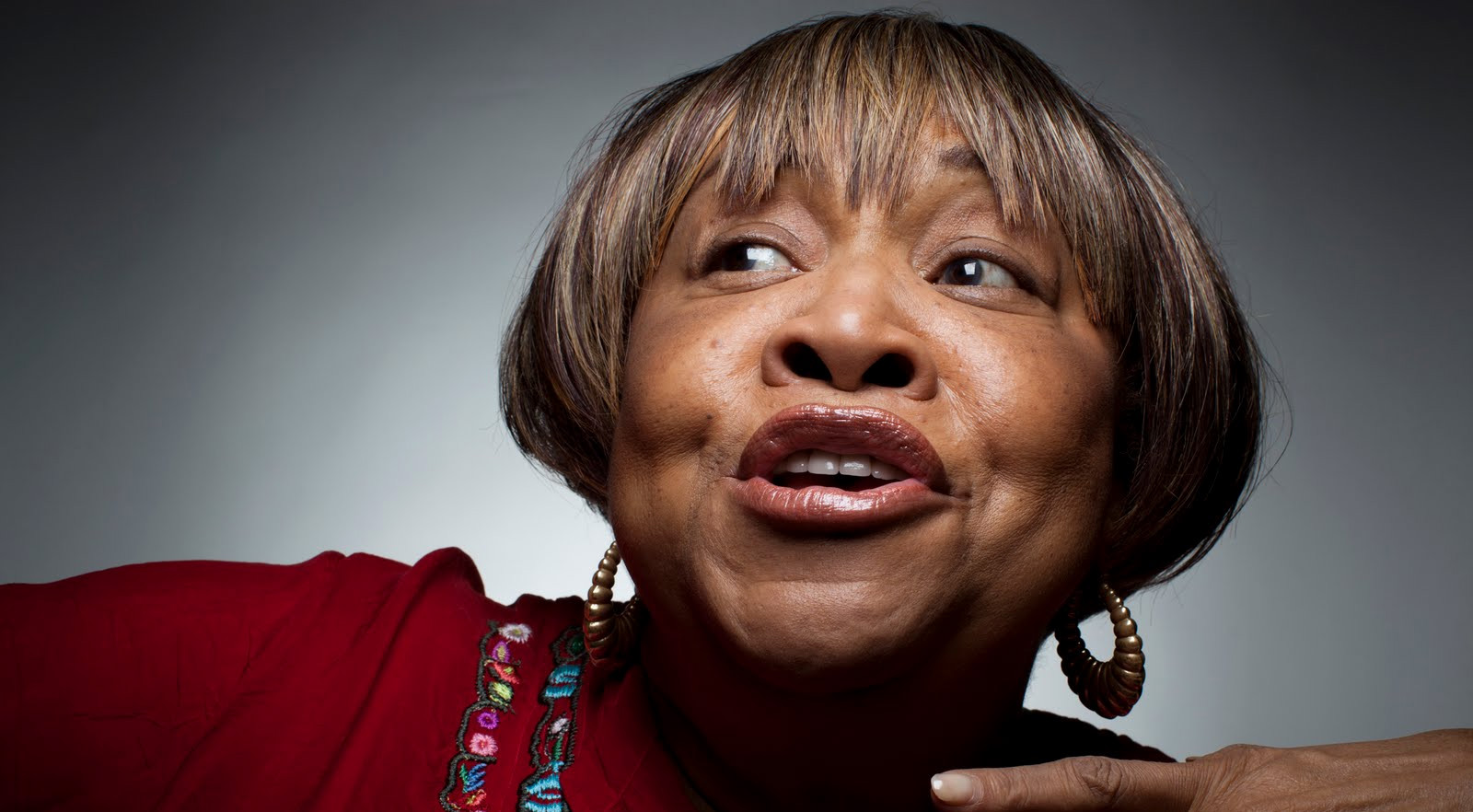 This week's music blog is inspired and dedicated to the great soul, R&B and gospel singer Mavis Staples. Mavis celebrated her 77th birthday on July 10th and is showing no signs of slowing down. She just released a new album in February called "Livin' on a High Note" and has tour dates booked all the way up until December.
With everything that is happening in the world right now, we all could do with a little more Mavis in our lives. She has been inspiring and uplifting us since the 50's, with joyous meaningful music. Music emanates from Mavis's soul, she doesn't just sing songs. She believes in the power of her voice and has always used her gift for the greater good.
Her career began with the Staple singers, formed by her father Roebuck "Pops" Staples. The band also included her siblings Pervis, Yvonne, and Cleotha. They started out singing gospel music around Chicago, eventually signing with Vee Jay Records and scoring their first hit with "Uncloudy Day". When this song started getting airplay, Mavis was just a skinny little 15 year old girl, yet her voice was husky and deep. When people heard the song they just couldn't believe it was her singing, it was something that needed to be seen to be believed. By the end of the late 50's they recorded two more hits with "Will the Circle Be Unbroken" and "This May Be the Last Time".
As the 60's began, the Staple Singers music transitioned from gospel to protest songs. Martin Luther King was the main reason for their change of style. In 1963 Pops spoke with Dr. King after one of their concerts in Montgomery, Alabama. Pops loved his message and thought if he can preach it, they could sing it. For several years after they strictly wrote songs for the civil rights movement. Their first song was called "March Up Freedom's Highway". It was dedicated to the people that marched from Selma to Montgomery, Alabama for the African American right to vote. Soon after that they wrote It's "A Long Road To DC" for the march on Washington DC. This was in honor of one of the biggest civil rights rallies the United States has ever seen. They wrote many more freedom songs after that. Dr. King's favorite song was "Why Am I Treated So Bad" which was written for the Little Rock Nine. He made sure they played it at every rally and march they attended.
In 1968 when the Staples signed with Stax Records their sound changed again and they started singing soulful socially aware songs. These songs had a message, but still had a positive groove that everyone loved. Some of their most popular songs came in this time, such as "Respect Yourself". A song written to encourage African Americans to have respect for themselves and it did just that. It eventually became the anthem for the civil rights movement. They also had hits with "Touch a Hand", "I'll Take You There and "Let's Do It Again". These songs not only delivered a much needed positive message to African Americans, but to all races. Everyone could learn and take away something from the Staples music.
Mavis started her solo career in 1969 while still with the Staples. She released several albums between the 70's and 90's. Often receiving high praise from critics, but never really finding a mainstream audience.
In was in the 2000's that Mavis found her voice and place in music again. In 2004 she released "Have A Little Faith" which was well received. After that she put out back to back records in 2007 and 2008, but it wasn't until 2010 that she gained the notice she so well deserved. She collaborated with Jeff Tweedy on an album called "You Are Not Alone". Most songs on this album were remakes of her old songs and new covers. Her cover of CCR's "I Wrote A Song For Everyone" was the perfect choice for her, as it embodies everything she stands for. Tweedy also wrote a few songs for the album, including the beautiful title track "You Are Not Alone". This resulted in Mavis giving some of her most moving performances and winning her first Grammy award for Americana Album of the year.
Mavis and Tweedy teamed up again in 2013 for "One True Vine" and she just recently released "Living On A High Note" which was produced by M.Ward. The album features songs written by A list musicians including Nick Cave, Neko Case and Justin Vernon. Case writes one the most important songs on the album and Mavis delivers it like no one else can. "History Now" asks "What do we do with all this history now?" A questions that we should all be asking ourselves at this moment in time.
Mavis has one of the most significant voices of our time and has been able to capture the voice of the people throughout her career. These twelve songs are just scratching the surface of her greatness. Take the time to listen to her and her family's lyrics. Their messages of hope and joy still have relevance today and are exactly what we need to lift our sprites right now.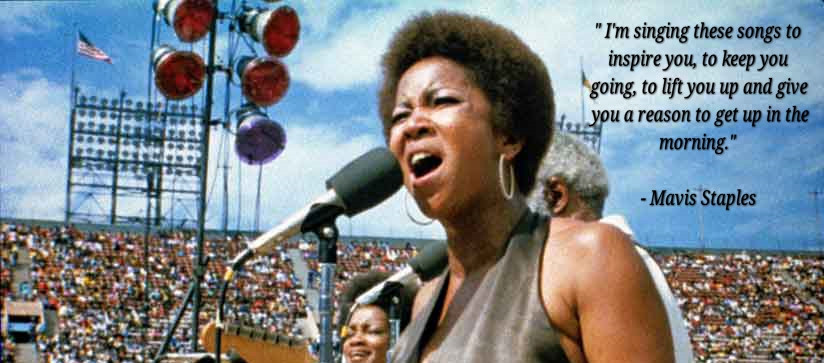 12 Mavis Songs You Should Know
You can click here to listen to the playlist in full or listen to individual songs below.