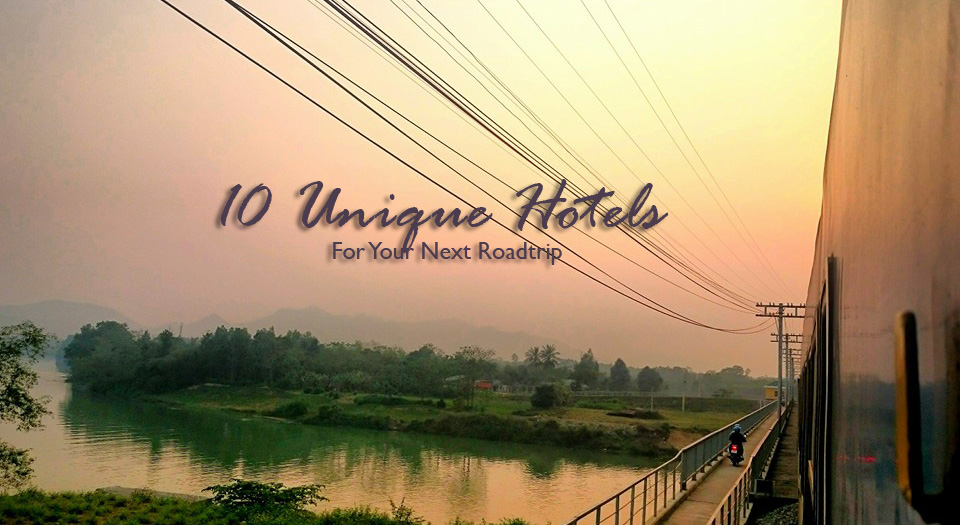 Summer is here, which means the roads are clear and ready for you to get your exploring on. When you hit the road this summer, finding the perfect place to rest your head for the night is an important part of a successful trip. Why not try something different and spend a night in one of the many unique hotels America has to offer. We have rounded up the 10 of the most interesting spots to sleep, while some may not be cheap, we think it will be worth that extra dollar to spend a night at one of these truly unique places. Take a look, leave a comment telling us about unusual places you have stayed at.
Earthship - Taos, New Mexico
Earthship isn't only a hotel, it's an experience and a chance to learn about going green. They offer furnished homes that are completely sustainable and off the grid. All the buildings are made from recycled materials, run off solar power and the water used in the house is provided by a rain collecting system. To top it off, the hotel is located in an extremely peaceful part of the Southwest, making it the perfect spot for you to sit back and do some star gazing.
Price: $190 - $410 a night
Website: Earthship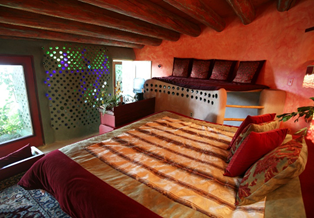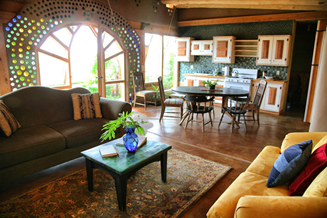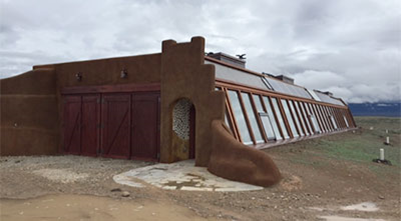 Out and About Tree Houses - Cave Junction, Oregon
These tree houses are the real deal, they are a home grown business and you can feel that from the moment you arrive. The house are not going to be 5 star hotel quality, however they are exactly what you would expect out of a tree house, rustic with a simple inviting design. They have several different tree houses to choose from, each with their own dash of uniqueness. The treesort is located next to the Siskiyou National Forest, it offers everything from relaxing in solitude to wild rides on their zip lines. Make sure you get up early and enjoy the breakfast while you are there, we promise it will be worth it.
Price: $140 - $320 a night
Website: Out and About Tree Houses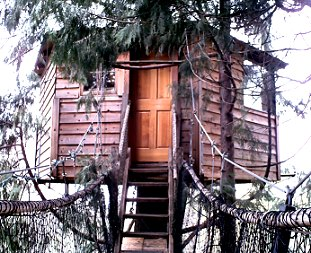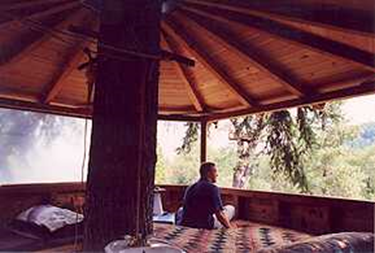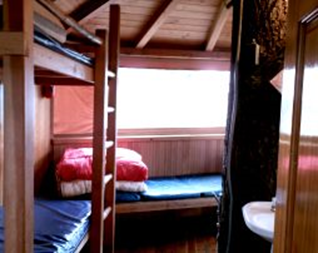 The Shady Dell - Bisbee, Arizona
The Shady dell has nine vintage mid-century aluminum trailers that have all been amazingly restored to their glory days. The interiors have either rich blonde woods or highly polished aluminum, with genuine 1950's decor. Each trailer has a yard with lounge chairs, to take in those wonderful Arizona nights. Some trailers even offer radios that only play programs from the mid-century, televisions that broadcast in two colors and a range of books, magazines and music from the era are available. The trailers are located in Bisbee, Arizona a historic copper mining town in the Mule Mountains. It is close to the Chiricahua National Forest, Cochise Stronghold and Ramsey Canyon Nature Conservancy. Making this the perfect place to stay if you want to explore Southern Arizona's high desert.
Price: $80 - $125 a night
Website: The Shady Dell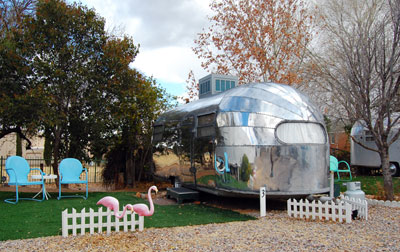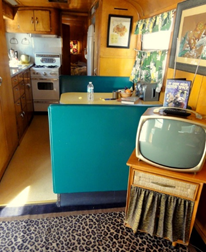 Dog Bark Park Inn - Cottonwood, Idaho
This is a lovely Bed and Breakfast located inside the world's biggest beagle, not alive of course. Much of the decorative items inside the beagle are done by the parks chainsaw artist Denis and Frances, who have been running the park since 1997. In 1995 they made a bunch of money selling their dog carvings on QVC and then put it all into starting Dog Bark Park. The beagle only accommodates four people at a time, with one queen sized bed and two twin beds that are located in the muzzle. This may be the only time that sleeping in the dog house is a good thing, so you best not miss this place on your next journey.
Price: $98 per night
Website: Dog Bark Park Inn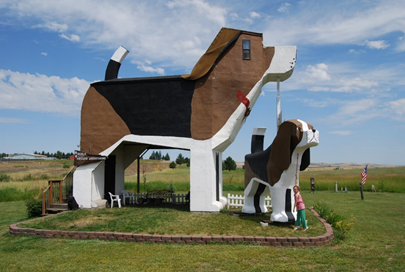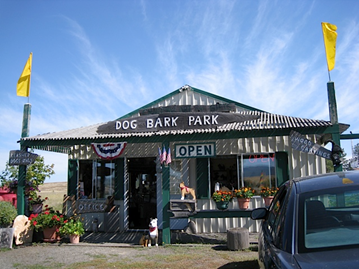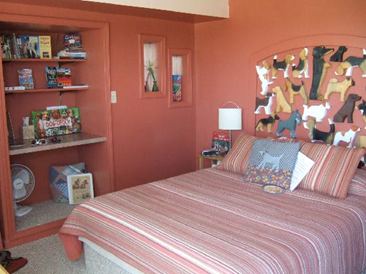 The Shack Up Inn - Clarksdale, Mississippi
The Shack Up is located on an old working plantation, allowing you to get a look into what plantation life was like. This place is a completely unique experience, featuring sharecropper shacks, the original cotton gin and seed houses. Since you're in the heart blues country, make sure you enjoy a night of live music at the Ground Zero Blues Club or Red's Lounge. Then retire for the night in one of the refurbished shot gun shacks or bins. Simple authentic accommodations with the bare necessities to keep you going, while still being comfortable.
Price: $65 - $95 per night
Website: The Shack Up Inn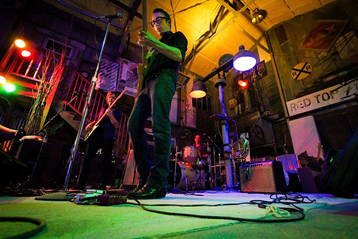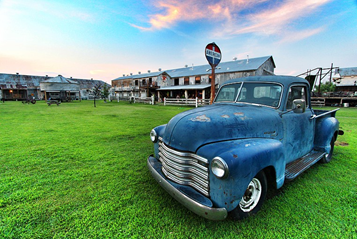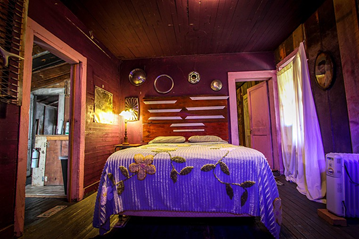 Wigwam Village Inn #2 - Cave City, Kentucky
Wigwam Village Inn #2 was created in 1937 by Frank A. Redford, it was the second of his Wigwam Villages. Five more would soon be built throughout the country, he built the teepees to be authentic like the ones he saw in South Dakota on the Sioux Reservation. The original furnishings from the 1930's can still be found in the teepees and are all made of hickory and cane. Wigwam is located close to Mammoth Cave and other local attractions.
Price: $45 to $70 per night
Website: Wigwam Village Inn #2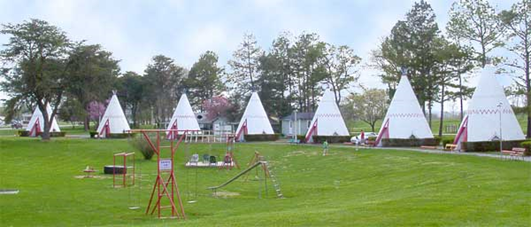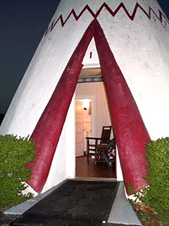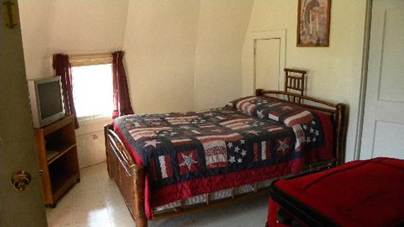 Historic Union Station - Indianapolis, Indiana
At the Crown Plaza Union Station, you are able to stay in the historic train cars. There are 13 original Pullman 1920's train cars that still remain on the original tracks and have been made into luxury suits. The cars are named after important people of the 20th century, such as Winston Churchill and Charlie Chaplin. Throughout the space you will find statues of conductors and passengers dressed in 1920's clothing. The space is extremely beautiful and will definitely be worth the trip to see it.
Price: Not Available, Check website for more details.
Website: Historic Union Station
Kokopelli's Cave Bed and Breakfast - Farmington, New Mexico
When you stay at Kokopelli's Cave you will be staying 70 feet below the surface in a fully furnished grotto, which has been carved into the side of a sandstone cliff. For the most part the décor is fairly simple, the bathroom however features a rock wall with a water fall shower in it. The best part about staying at this place are the views, from the Cave or the cliff top, you will be able to see the most amazing sunsets over the La Plata River valley.
Price: $280 - $320 per night
Website: Koko's Cave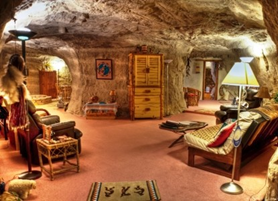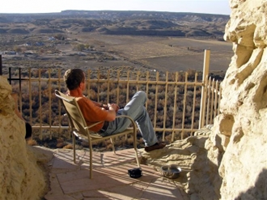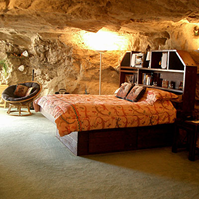 Lake Powell Houseboats - Lake Powell, Utah/Arizona
Take break from the road and stay on a houseboat for a few nights, this probably best to do with a group of people, it can be quite expensive. The priceless scenery is one of kind and will make up for the extra cash spent on this adventure. Spend your days exploring canyons and swimming in the lake, relax on the boat at night and take in some of the most spectacular sunsets.
Price: $1836 and up for 3 nights
Website: Lake Powel Houseboats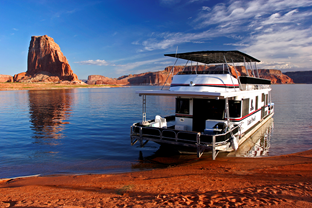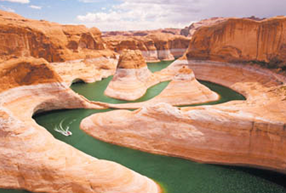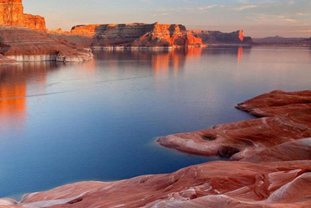 Bear Basin Butt Lookout / Pierson Cabin - Six Rivers National Forest, California
Looking for complete solitude? Then head to the top of Bear Basin Butte, at an elevation of 5,303 ft., you will have this his historic fire lookout all to yourself. The views from up top will blow you away, to the east you will see the Siskiyou mountains and to the West the Pacific Ocean. Everything from up here will be heightened, sunrises, sunsets and best of all star gazing. The cabins are furnished, however don't expect anything fancy and you don't need anything fancy when the scenery is this amazing. There isn't any water or power at Bear Basin, make sure you come prepared for this.
Price: $75 per night
Website: Bear Basin Butt Lookout