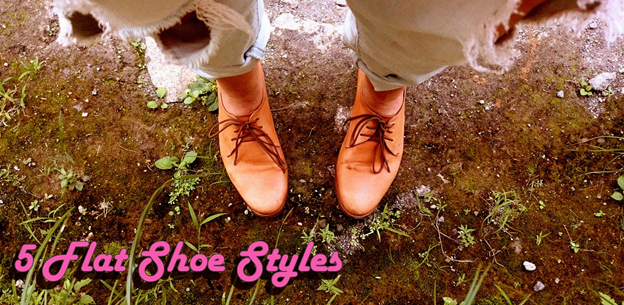 High heels look great, but let's be honest they can be terribly uncomfortable and unpractical. It's a good thing there are so many options in flats that are equally as glamorous, yet comfortable for everyday style. Pondering how you can make flats work for you? We have rounded up a list of our five favorite flat shoe styles, plus twenty five outfits to inspire you to throw on flats next time you hit the town.
Oxfords
Oxfords will instantly give you that put together look and add a touch of class to any outfit. The fantastic thing about these shoes are that they pair perfectly with masculine or feminine inspired style. Throw on oxfords with jeans or casual pants, they will elevate your outfit due to their dressy manner. Skirts, dresses and shorts usually pair better when they are shorter in length.
Espadrilles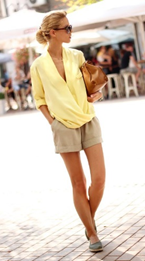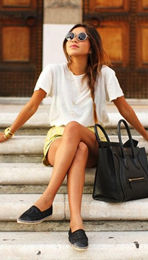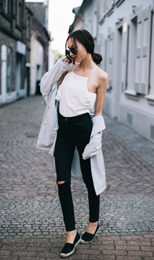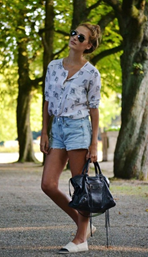 Espadrilles are a casual light weight shoe usually made from natural materials, making them best suited for the warmer weather. You can grab a pair of these shoes in almost any color or pattern you can imagine, for versatility we suggest going with a basic black or neutral. Matching espadrilles with either your top or bottom will give an outfit that chic style that you're looking for.
Loafers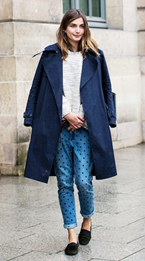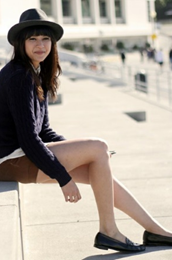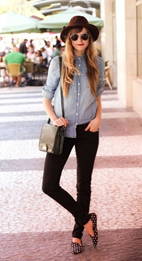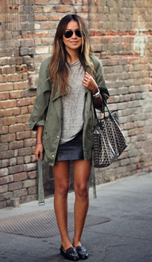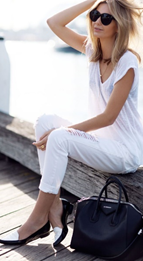 Loafers are loved by women due to their extreme comfort and ease of access, while still looking smart. There's nothing like sliding a pair of these flats on with shorts or boyfriend jeans, and heading out for a Sunday afternoon stroll. For a more polished look, wear them with a pencil skirt or skinny jeans. Toss on a floppy fedora for bonus style points.
Sandals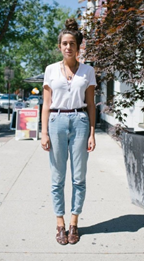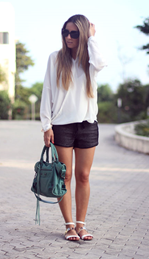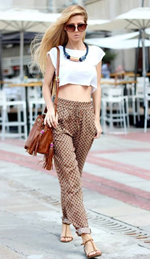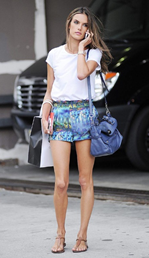 Who doesn't enjoy a good sandal, they are a lot less work than high heels and have more elegance than flip flops. These flats are the perfect choice for summer, allowing your feet to breathe in comfort and style. If your outfit is simple then go for hipper sandals with an interesting component to them. And if your outfit already stands out, finish it off by wearing a simple flat.
Sneakers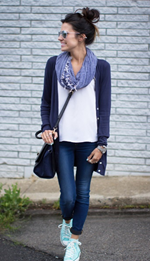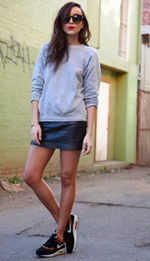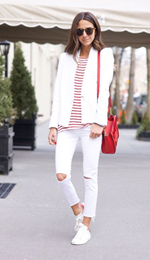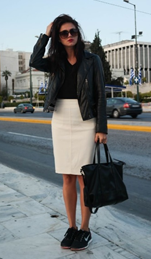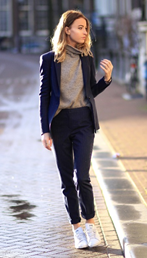 Sneaker have been making a comeback in street style for a while now. Making this the perfect time for you to grab a complementary pair for your wardrobe. Make sure the sneakers you choose aren't too clunky, a nice simple sleek pair will look good with almost anything. You can work your sneaks with a mini skirt or knee length skirt, skinny jeans or boyfriend jeans and if you're super daring you might try rocking them with a suit.
For more ideas on what to wear with flats, check out our Pinterest page.